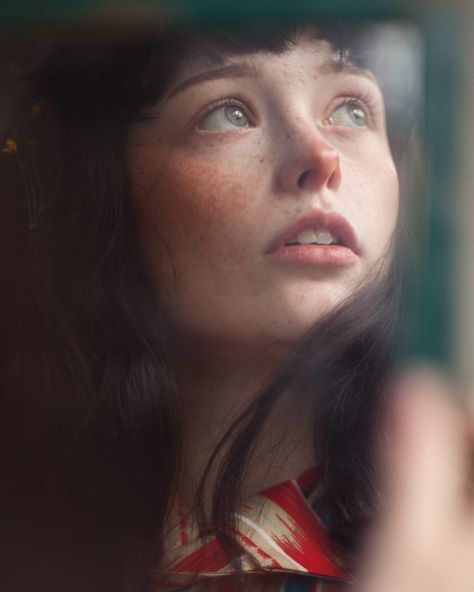 No one is coming to save us. But everyone is coming to save everyone—Sophie Strand.
Pluto's entry into the humanitarian sign of Aquarius is no abstract event in the age of the Anthropocene.
Pluto returns to Aquarius after 245 years of colonisation, genocide and ecocide, a mere blip in the spiral of human his-story. Pluto's potent energy will infuse all our lives over the next two decades as societies are destroyed and reshaped. Today, we begin a slow shedding of old skins.
This is a call to create a new relationship with nature, and with each small act, to tend to each other, to allow the ragged scars of patriarchy slowly heal from the bottom up. This is a call to reach out to a friend who is shrouded in the darkness of depression. This is a call to sprinkle wild meadow seeds on the barren edges of what was once a fertile marsh land, now a concrete parking lot. This is a call to remind ourselves, in the words of Paula Gunn Allen, that "snowflakes, leaves, humans, plants, raindrops, stars, molecules, microscopic entities, all come in communities. The singular cannot in reality exist."
This is a call to become human.
Today, there will be no sudden shift into the golden "Age of Aquarius". It's unlikely that "peace will guide the planets and love will steer the stars."
Societal reform, often accompanied by bloody revolution and fanaticism shattered societies during Pluto's passage through Aquarius in the 1700s long before we had "discovered" Pluto in the darkness of our solar system. Pluto the invisible planet was orbiting silently in space when Herschel "discovered" Uranus, that planet associated with break-throughs and revolution. This was a time of upheaval and revolt in France, America and Haiti. The first Industrial Revolution was under way. Captain Cook and William Bligh searched for new consumables in southern lands. Pluto's last passage through Aquarius (1778-1798) marked the beginning of the climate crisis and a soulless sense of alienation and loneliness that now threatens our survival as a species.
Pluto tends to dredge up all that lies rotting beneath the surface, so we can expect the shadowy aspects of Aquarius to rise up like bloated corpses from the fabled water of this paradoxically named fixed air sign. Pluto's purging and purifying presence destroys all that no longer serves us. We die so that we can be reborn.
Aquarius, like all astrological archetypes is complex and nuanced. To add to the complexity of this problematic sign, Aquarius has two rulers—visionary Uranus which carries a Promethean vision of infinite possiblity for the future, a Utopian dream of a perfect society; and authoritarian Saturn that accompanies limits and boundaries, accountability, and responsibility. Today, Pluto rests at 0° Aquarius, and the Sabian Symbol for this degree is "Building structures for the survival of the group". These new structures will only emerge slowly, as Pluto represents an invisible, unfathomable level of life. If you have planets or angles at 0° Aquarius, Leo, Taurus, or Scorpio, these next two years are especially significant for you personally.
Pluto's long journey through Aquarius will radically trans-form our relationship with technology. AI trawls the internet, dredging up the dross we have dumped there since the 90s and spewing it back at us again in the form of misinformation. Its difficult to distinguish posts by real humans from "fake"; AI art from someone's soulful self-expression. How effective social media regulations will be amidst the flotsam and jetsam of AI generated content will be a Pluto in Aquarius concern that will affect us all.
When Pluto enters the sign of the Water Bearer, it crosses the same 0° point as the Saturn/Jupiter conjunction in Aquarius on December 21st 2020. Trump's bizarre presidency neared it's final episode and Boris Johnson partied while the nation was in lockdown. This week, both Plutocrats are back in the news. The Trump show goes on with the former president appearing in court for his part in the payment of hush money to Stormy Daniels. Mars moves into Cancer on March 25th after a long journey through Gemini supersizing Trump's vociferous Mercury on April 10th.  The Trump show is not over yet.
In London, Boris argues for his political career at a "Partygate" hearing. Transiting Uranus moves over his Ascendant and Mars in Gemini conjoins his Sun/Venus. Boris is also experiencing a second Saturn Return while Pluto casts a long shadow over that portion of his birth chart associated with his public life and life direction. Time to return to making millions as a writer and a guest speaker perhaps?
We speak glibly of "patriarchy", yet as Pluto gouges out embedded beliefs and offers a different way to live, how many of us will be willing to relinquish our "comfortable" way of life? How many of us will be willing to live equally?
Writes Angela Saini in The Patriarchs, How Men Came to Rule, "patriarchy "is not 'they'; it's all of us". And changing it would mean losing many of the things many people cherish…to really radically create a completely equal society would mean rethinking everything fundamentally. Marriage, childcare, how we structure societies … work, pay, everything. It would mean challenging class, capitalism … monarchies … We're not just creatures who want to live equally. We're also creatures who care about the cultures that we're in. And challenging culture is really hard."
Carl Jung used the word, Shadow to describe the repressed, denied aspects of our lives, but that the Shadow doesn't lie languidly, waiting to be redeemed. It regresses, becomes scaled, archaic, clawed. It rattles through our homes, our streets and our nations. It emerges as school shootings, rape, gang violence, and suicide filmed on social media platforms. It screeches as mountains are gouged out for metals and coal, as oceans are scraped empty of fish, and underground creatures are bulldozed to make way for yet another mall or motel. It emerges in the sanctioned bloodletting of war, the slaughter of nameless innocents.  We will all, consciously or unconsciously experience Pluto's potent alchemy these next two decades. Circumstances that will strip us of our excess and draw from our hearts what is most authentic and loving, at best. What is self-serving and cruel at worst. Angela Saini offers this: "some will claim that oppression is permanently woven into who we are. They will say that humans are inherently selfish and violent, that entire categories of people are naturally dominant or subordinate. I have to ask: would we still manage to care about each other so much if that were true?"
This is our call to care. This is our call to rescue each other. This is our call to become human.
Please get in touch to book a private astrology session: ingrid@trueheartwork.com