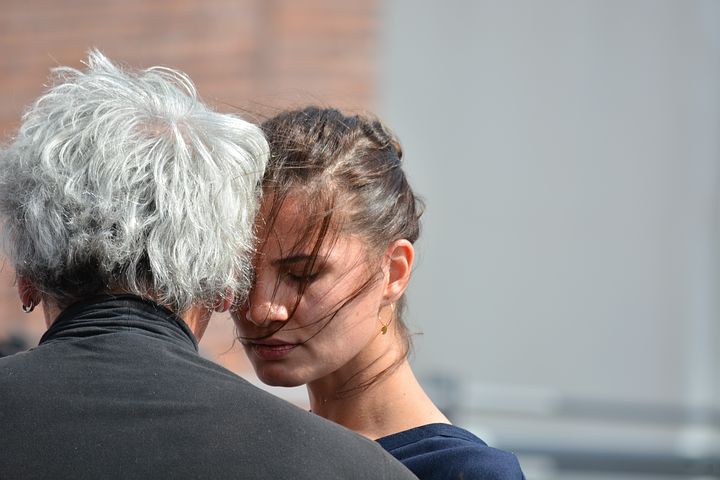 It's i
n my imagination that I become the avenging hero. The beautiful princess. It's in my imagination that I search for synchronicities, clues, correspondences. You are my soul mate. My twin flame. My past life lover. We've woven a new story with a thread of a new truth…we exchange souls in a kiss…
 "Relationships are about stories, not truth. Alone, as individuals, we each have our own personal mythologies, the stories we tell in order to make sense of ourselves to ourselves. That generally works well as long as we stay sane and single, but the minute you enter an intimate relationship with another person there is an automatic dissonance between your story about yourself and his or her story about you," writes author Louise Doughty in her brilliant exposé of a Neptunian love-affair, Apple Tree Yard.
In the boundary-less, nebulous realm of cyberspace's Neverland we become Tinker Bell, a Lost Boy. Amidst those seamless hours in altered reality, we escape the mortgage, the rigors of ageing, our sordid family dramas. We cloak our ordinary lives in a sparkling façade as we author new stories about ourselves. Artfully embellish the old rusty ones. In the spaces between the lines, in the tantalising silence of omission, we can be anything we want to be. 
Neptune's long transit through Pisces— 2011 —2025 liquefies boundaries between what we think is real and true— stirs the dark sediment suspended in the crevasses of our unconscious. Neptune infuses a numinous, otherworldly dimension into our mundane, often unremarkable lives. Offers a tantalising escape from the crass harshness of the world through hypnosis, meditation, shamanic journey, altered states of experience. False gurus, fake news, virtual reality porn, and Rebel Redeemer Dionysus figures enter our lives, mysterious White Knights carry us away in a sequence of algorithms… As Google and Facebook trawl through the vast data lake, hauling up a richly writhing catch of even the most intimate parts of our lives, we comply. Without a whimper. By the end of Neptune's transit through Pisces personal privacy will be dead. A quaint anachronism cherished only by those ( perhaps with Pluto in Leo )  who remember what things were like once upon a time.

The porous membrane of social media offer the thrill of voyeurism and subterfuge but no anonymity. Surveillance pervades every quiet sanctuary of our existence and is an attentive audience in the circle of our Neptunian theatre  as we can play at being someone else, glamourise our drab dull lives, blur the boundaries just a little because, we tell ourselves, it's harmless. And like any addict, we truly believe we can stop any time we want to. And like any addict, we loose all empathy for the feelings of those around us.
Writes sex therapist, Esther Perel, "In this relationship culture, expectations and trust are in constant question. The state of stable ambiguity inevitably creates an atmosphere where at least one person feels lingering uncertainty, and neither person feels truly appreciated or nurtured. We do this at the expense of our emotional health, and the emotional health of others… Ghosting, icing, and simmering are manifestations of the decline of empathy in our society — the promoting of one's selfishness, without regard for the consequences of others. There is a person on the other end of our text messages (or lack thereof), and the ability to communicate virtually doesn't give us the right to treat others poorly."
Neptune's domain is the liminal tidal zone where morality, ethics and what we deem to be true are sucked into the undertow of the ineffable. Swept along with bleached bones of Victims, Martyrs, and Persecutors.  Fantasy, glamour and magic gleam in the lustrous shell of illusion. Integrity sinks like a stone. We want the Hollywood ending that fades out with music and moonlight. We want the passion, the excitement that lifts us up where we believe we belong.
When we're "love struck" we experience the euphoria associated with cocaine and alcohol. Our neural pathway that's responsible for fear and judgement shuts down.  It's impossible to be "sane" when our brain's reward circuit is flooded with dopamine, cortisol, vasopressin and oxytocin. We're blind, in the most deliciously submissive way, until the cortisol and serotonin levels return to normal. Yet the subterfuge and instant gratification can be addictive. And when things get too complicated in this parody of connection, there's the innocent ease of "unfriending" another human being. Just like detonating all life on earth—all it takes is one click.
Neptune's seductive siren call is hard to resist even with our own internal Saturnian checks and balances. Christian morality casts the devil outside ourselves, so we scapegoat those whose life style or religion frightens or confuses; those whose opinions enrage. We don't mean to judge or blame. We don't mean to deceive. We are the Victims of our whims, slaves to our addiction to distractions that dissipate our energy. It's not our fault.

The internet screens us from the next stage in love's cycle—death and re-birth. And yet, Neptune in the sign of Pisces is about compassion, a love that cradles the passage of time gently in tender arms.
On February 26th, Mercury ingresses into Pisces bringing a sense of fresh starts to the  solar annular eclipse (Pisces 8 degrees. Saros 19 South.) Astrologer, Bernadette Brady writes that this family of eclipses promises pleasant surprise, lucky breaks, joyful wins that will be life changing. There's a subtle change in tone, a shimmering supernatural quality in this seeding moment as this new moon merges with Neptune. An opportunity to align with the Divinity within, to transcend our mortal addictions and delusions.
In the alchemical process of our life journey, we will all encounter the searing singe of loss, the choking confusion of betrayal, the languid silence of a lie. We may see our own horns and scaly tail in those we rescue or try to redeem— until we truly know, in the words of Robert Bly, that every part of you that you do not love will regress and become hostile towards you…
We will know that no one can rescue us or redeem us. That the tears and protestations of the Victim are charged with a force that provokes a rush of rage. That we can swim not drown a wave of other people's regurgitated opinions— the helpless, hopeless places assigned to us— the frenetic dispersal of our precious energy on meaningless connections. We will know that our holy truth is anchored by stillness and reflection. That we can travel to Neverland but we don't have to stay there forever.
Tom Odell— Magnetised