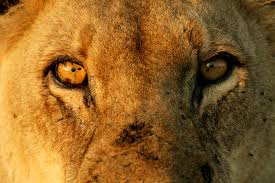 They get what they want when they want it. They're the Teflon-coated crazy-makers that disarm, dismantle, disrupt our lives with alacrity, leaving us dumbstruck, disarrayed. They stand in the spotlight, centre stage—lovers, gurus, bosses, Presidents, CEOs. They're the family member who takes the last slice of chocolate cake and puts their shiny black shoes on the new white sofa.
In the world around us now we might despise and deplore The Bully and his shadowy twin, The Coward. Grandiosity is pandemic. We may meet Grandiosity face-to-face when we tumble into love with someone who appears to have all the power. Or we may discover, to our remorse and utter dismay, that it's our own Bully or Coward that's a precious Angel come to remind us of that place within us that is out of balance—like that supermarket trolley with wobbly wheels.
Grandiosity is The Emperor or Empress who wears the crown of contempt, the regalia of superiority and trails behind them the odorous detritus that soils the relational space in our homes, in our communities and between nations.
Entitlement is Grandiosity's  terrible twin. They're the orphaned children of Shame.  Says psychologist, Terry Real, "grandiose people cause pain and trouble for everyone around them."  They leave an odour that lingers long after they've gone. Neurobiologically, we're all wired for connection. And yet, we speak the language of disconnection and pain—when we speak about love we speak about broken hearts. When we speak about nations we speak about them and us.
Grandiosity is an adaptation, a suit of armour, that hides a small child who is longing to be loved, longing for connection.  Says researcher and author Brené Brown, "shame is easily understood as the fear of disconnection: Is there something about me that, if other people know it or see it, that I won't be worthy of connection?"
Says Real, "and, like many guys, you have about a millisecond's tolerance for that shame, so you bounce right up into what we call grandiosity. You go from feeling less-than to feeling better than, from dominated to dominator, from feeling victimized to attacking. We call this 'offending from the victim position: hit me and I'll kick your face in.'" 
In our battle against Grandiosity and Shame we embark upon a hero's quest. And heroic quests require fire-breathing dragons to slay. Astrologically, this month's dragon may be our humourless rigidity in the face of changing our behaviour in some way.  Saturn, now Retrograde (April 6th August 25th ), may collude to bring out our Shadow—that leaden resistance to change, that chilly aversion to being vulnerable, "needy", or "weak". Saturn has regressed just as we may regress behind those barriers and boundaries that keep us stuck in our own narrative of shame, lack and scarcity.
In myth, Saturn is the chthonic Earth god who swallowed his own children. So, be curious. What is it that we fear? Where are we mired, stuck, rigid, resisting the dare to deliver a new aspect of ourselves into the world? Saturn issues are boundary (and fear) issues in modern psychology. Where are we seduced by the fervour and drama of the tribal mind? Where does the collective narrative fit neatly into the small prism of our prejudice? Does fear of the future weigh heavily on our heart? Are we staying constricted (within the rings of Saturn) or are we talking in the language of Abundance and Love?
Venus-Saturn are in a tense relationship (square from April 8th to 23rd) which will bring up any residue of unconscious, unprocessed, unmet needs in our personal relationships, and most certainly this energy will ripple out into the collective. Saturn Retrograde cycles are a metaphor for attempting to preserve the status quo, thwarting the natural evolution of things (remember Venus Rx is about changing the status quo right now!) and so we will see a clash of these two celestial bodies this month. Saturn wanting to hold back time, stay pregnant with his swallowed children, constructing unnecessary walls and barriers, a chilly reserve, a stubborn refusal to change. Traditionally Saturn aligns with the Masculine function. Venus is aligned with the Feminine. When the Masculine impregnates the Feminine, a new creative energy is born.
Venus-Saturn aspects are aspects that require maturity, hard work and determination. Very often, an acceptance of limitations, boundaries, and the necessity of making watershed changes in our lives.
Venus in Pisces is exulted, empowered, radiant, and boundlessly compassionate. So, we do have a creative way through. We can take this celestial opportunity to draw from the depths of the unconscious those fractured parts of ourselves. We can loosen defensive patterns, bring our vision into manifestation, with soft eyes and open hearts. Venus in Pisces is about reaching for the very best part of ourselves to gift the world with those small, unremarkable acts of kindness and charity that dart into the darkness like fireflies, resplendent and luminous.
Chiron is pulled into this challenging aspect with Saturn too (April 6th to 24th), so even though we might feel battle weary, out of kilter, this is about staying open-hearted as we stand at the very edge of enormous global and personal change. Writes psychologist and author, Sharon Blackie, in her superb offering, If Women Rose Rooted,  "It takes enormous courage to bring our Feminine and Masculine energy back into balance, to integrate and harmonise our instinctual, feeling, relational heart and soul with the active, rational, goal-orientated intellect and spirit. And yet, harmonising of the energies within ourselves, this appreciation of what should be cherished and valued in both the archetypal feminine and the archetypal masculine, is a prerequisite for the work of restoring balance to an outer world which has lost its equilibrium."
And when we have opened our hearts and emptied our minds, we may begin to discover an aquifer of liquid Love that spills out, bringing life-giving new growth to our relationship with ourselves and with those around us.
Elizabeth Lesser writes, "it's not always about survival, this life we are given. It's usually so much easier than that. It's about trusting the eternal life force that's flowing within us, letting that force lead the way through all of the inevitable changes we will face across the span of our time here on Earth."
The Moon, Mother and Me—workshops for women, May 13th and August 19th, Cape Town. Please email ingrid@trueheartwork.com