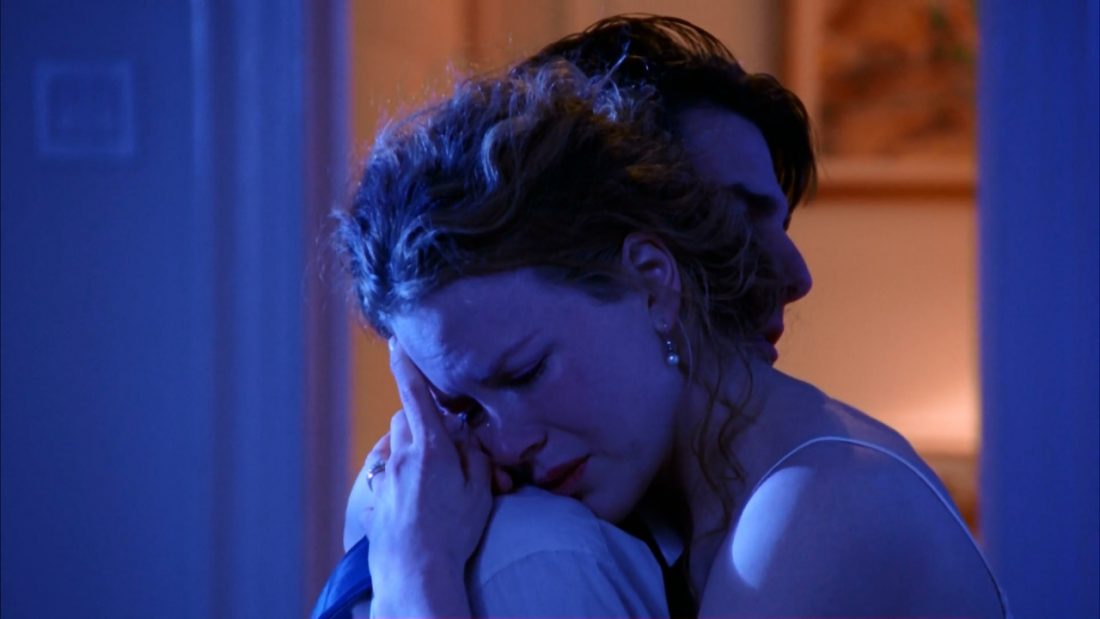 Eyes wide Shut: Sun in Scorpio―October 23
Just when we think we have garnered peace and tranquility, a wrecking ball shatters the structure of our lives. Pulverizes all that we believed was "real."
We may have been blindsided by flattery or the heat of a lust we thought was long-lasting love. We may find out that it's all a mirage, shimmering in a dust storm of lies. We may acknowledge that we have cruised along on autopilot. Allowed entry to our life the very thing that liquefies our viscera, congeals the blood in our veins, rubs against our values, endangers all those things we hold dear.
There's a new harmonic in the symphony of the spheres today. The Sun moves into Scorpio, illuminating those parts of our human nature that grow in darkness: intense desire, envy, jealousy, resentment, vengeance, rage, powerful sexual urges, primitive drives, death. In ancient astrology, Scorpio was The Serpent that shed its skin, renewed itself. The Serpent was the symbol of healing often associated with the goddess. In modern times, the archetype of Scorpio carries with it a primal energy that lies coiled in the blackness of time.  Shedding of skins, even for snakes, is not an easy process. Blind eyes and searing vulnerability so often accompany sloughing off and release. Yet, the essence of Scorpio is renewal, letting go of those things that serve us no longer, amputating those parts of our lives that are beginning to rot.
Mercury and Jupiter are the Sun's travelling companions this month. The whistle-blowing on sexual harassment and assault has exposed the gangrenous decay in our society that has festered in silence, for years.  The renewal and trans-formative power of human sexuality, as well as the distorted perversions and abuse of sexuality are Scorpionic themes, amplified by Jupiter's passage through Scorpio over the next thirteen months. Scorpio, in its true essence, asks us to dive deep into rivers dark and dredge up what lies beneath: sexual diversity and preference, deep vulnerability and soul naked intimacy. The immense power of the unconscious, has a Scorpionic signature. So does the Life-Death-Rebirth cycle of  our relationships.
The Scorpion, when cornered, commits suicide by his own deadly sting.
For those of us with a strong Scorpionic thread running through our birth chart, this indomitable pride, this fierce resistance to control or humiliation is so often played out in the power struggle of relationship, graphically depicted in film and literature. Those of us who have walked away from relationships that were pickled in pain or abuse, those of us who have severed bonds with siblings or partners who are manacled by their own addictions, those of us who "burnt in the hell of a destructive partnership" rather than submit and walk away may still carry the ashes of our pain in the heavy urn of implicit memory.
Recreating a new life from the ashes of the old one is a soul craft that requires patience, skill and compassion. This may mean searching for the roots of the lotus flower in the dross of circumstance. This may mean changing the way we perceive the past and weaving a new story of our lives.
There's a sparkling jewel that glistens on the necklace of poetry that is William Shakespeare's The Tempest: "Let us not burden our remembrances with a heaviness that's gone."
Moving forward is an act of will. So is holding on. There is a Tibetan saying which goes something like "everything rests on the tip of motivation."  We are required to dig deep to find the motivation to change the energetic field in which we live.  To have the courage to be re-born, over and over again. Mark Nepo in the Book of Awakening writes so beautifully, "Repetition is not failure. Ask the waves, ask the leaves and ask the wind."
What we experience comes in cycles, so we can return again and again if we need to, and do it all at our own pace. "We fall down as many times as we need to, to learn how to fall and get up. We fall in love as many times as we need to, to learn how to hold and be held. We misunderstand the many voices of truth as many times as we need to, to truly hear the choir of diversity that surrounds us. We suffer our pain as often as is necessary for us to learn how to break and how to heal. No one really likes this, of course, but we deal with our dislike in the same way, again and again, until we learn what we need to know about the humility of acceptance," says Nepo.
The primal energy of Scorpio, illuminated by the Sun this month, may come in the form of that wrecking ball that smashes through the illusions, the silences, the memories that no longer serve us. It may come in the form of a truth that breaks the shackles that have bound us for so many years. It may come in Love's renewal and the regeneration of our Desire.