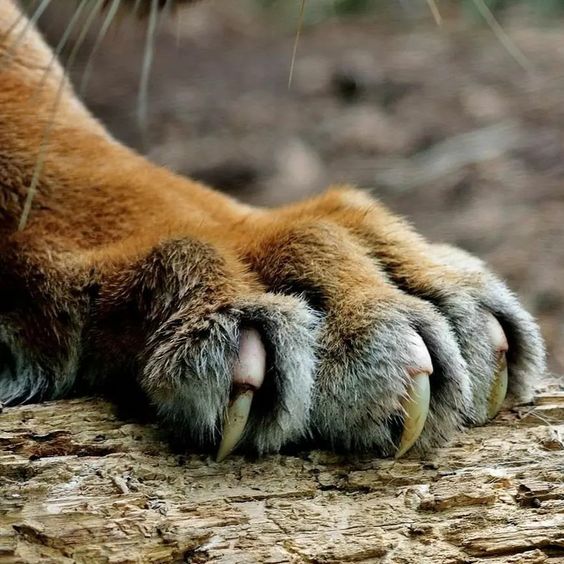 Spells of Sunlight—New Moon in Leo — August 16th.
It's easy to see the beginnings of things, and harder to see the ends—Joan Didion.
Tonight, in a secret corner of the sky, a new Leo moon curls behind a bank of cloud. New Moons signify moments of conception, the beginnings of things. This new moon wears the crown of the lioness, as she unites with the sun in regal Leo close to Venus Retrograde, also in Leo.
This lunation makes an edgy, discordant square to Uranus, foreshadowing those things that arrive unannounced and drag us to the edge of a creative block, a change of heart, an important relationship commitment, a renegotiation of a contract that affects our finances, an unplanned pregnancy, or an disconcerting repetition of an old theme. The square is accentuated by Mars in Virgo trine Uranus which creates the impetus to begin again, or to reach a final closure, with clear intent.
Leo arrives with a confident rush of creative energy. An energetic force that powers our creativity and vitality.
Yet, in the fleeting hours of days that are already growing shorter, we may not feel warmed by inspiration. We may have wandered far from the divine spark of our innate creativity, estranged from our heart's desire. Our passion may have deserted us, our creative spark may lie concealed within the nesting dolls of our long-forgotten selves.
Author Julia Cameron speaks to the suffering of a creative drought: "All artists get discouraged. All artists have deep inner wells of self-pity, into which we periodically dive. All artists specialize in self-doubt. It is how we hone the creative imagination."
We're in the nexus of a Venus Retrograde cycle and a double Retrograde period when Mercury turns Retrograde too.
Venus has disappeared from the evening skies, surrendering to the embrace of the darkness of each night, a fragile, vulnerable version of her former splendour. For thousands of years, the spectacular cycles of Venus have been tracked and observed by our prehistoric ancestors. The Mayan and Mesoamericans timed wars when Venus emerged as the Wasp Star from the darkness of her 40 days and 40 nights sojourn in the underworld—renewed, resolute, resplendent in her fierce beauty.
The ancients tracked the passage of Venus in a perfect pentagram across the skies, ascribing her disappearance in the skies to her descent into the Underworld.  In myth, Innana (Venus) is stripped of all her valued regalia and exquisite clothing. She enters the Underworld vulnerable and exposed. In modern times, the Underworld is a symbol of our own unconscious: those shadowy, neglected, disowned parts of ourselves that need our love and compassion. As Venus travels Retrograde, absent from the night skies now until we may detect through the static of the past, a yearning, a passion long estranged from a life now bounded by responsibility and a never-ending list of things still to be done.
Venus will be reborn, a fragile crescent rising in the east before sunrise in late August. Venus follows her own unique cycle and her five retrograde periods within every 8 years creates a five-pointed star, an exquisite pentagram, a glorious rose pattern that ancient star watchers tracked because it is rare, because it is significant. This liminal space offers a replenishing retreat of 40 days and 40 nights that comes with an uncomfortable dilemma – how to indulge in pleasure, now to appreciate beauty, how to create how to stay present and connected when the world is in crisis. As wildfires razed parched foliage on Maui, the fire symbolism of Venus Retrograde in Leo speaks to mandarin skies smudged with smoke, and the horror of not knowing if someone precious has been consumed by flames. "We've got an area that we have to contain that is at least 5 square miles, and it is full of our loved ones," Maui Police Chief, John Pelletier is quoted as saying, as Venus passed close to the heart of the Sun on August 13th squaring unpredictable Uranus.
Venus squares Uranus for the last of three exact squares at the end of August (2nd July / 9th August / 29th August) shattering perishable dreams, accentuating the impermanence and unreliability of things. This wrenching square is somewhat tempered by her three fleeting squares with optimistic Jupiter (11th June / 22nd August / 17th September) revealing insights into past and present experiences around intimacy, worthiness, those things we value and deem to be beautiful, offering opportunities to move toward "what if" … "what could be" …
All planetary archetypes portray our human experience of relationship—attachment, separation, autonomy, and dependence. Tonight, we may feel the heat of fire as the sun and moon nestle close to Venus Retrograde. Jungian analyst Ann Bedford Ulanov suggests that "as the instincts are to the body, so the archetypes are to the psyche." Those who have natal Venus in Leo or a Venus Retrograde placement and those with planets and angles in fixed signs (Taurus, Leo, Scorpio and Aquarius) will have opportunities to witness and heal those parts of ourselves that have felt unloved and neglected this summer. Venus Retrograde invites us to place more worth on our creativity and our skills, to open to love generously and to seek healing through connection.
Mercury entered its shadow on August 4th, turning Retrograde on August 23rd (22° Virgo), direct on September 15th, and out of shadow on September 30th, so we may feel as though we have entered a liminal space. A place between two realities where our life force is dimmed and our hearts weighted by concerns that create distance from ourselves and those familiar pleasures that fuel our joy.
In our culture of haste, as we lean in, stretch forward to the next bigger, better thing, it might now be helpful reflect on the rich symbolism of the current Venus Retrograde cycle. She may reveal those things that pain us—the jagged schisms in our relationships, our concerns about money, our creative or sexual anorexia, our uneasy relationship with beauty and art, our terror of age and decay.
Venus leads us down to the Underworld to experience love, loss, and longing. We will emerge once more bearing the marks of our initiation.
And now, as Venus travels through the darkness, may we trust that our creative gifts will be welcomed with love and appreciation, that we will remember our joys and our pleasures so that we can return to the world, replenished, stronger.
To book a personal astrology consultation please get in touch: ingrid@trueheartwork.com