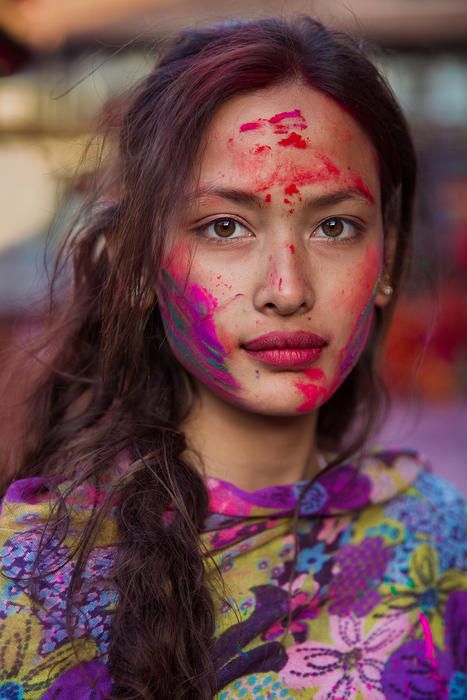 If the shoe doesn't fit, must we change the foot? ― Gloria Steinem.
On March 20th, the Sun slips into the initiatory sign of Aries, marking the spring or autumn Equinox. The quality of light is different now. A vigorous Sun blazes across the skies, moving faster, rising earlier, lingering later now as the year begins to tip and turn and balance briefly between light and shadow. As V-shaped flocks of migrating birds trace ancient pathways in the skies, searching for places of rest and refuge amidst the spread of human settlement, the astrology heralds a significant shift in the collective consciousness. A new aeon is birthed.
The Equinox marks the start of the new astrological year. On March 24th, Pluto moves into the fixed sign of Aquarius, marking the start of a new epoch, the Age of Aquarius.  This is the genesis of a new spirit of the time that will be more deeply concerned with self-questioning, with understanding what it means to be human. As we face into a dystopian future, there will be socio-economic upheaval, financial and political change, symptomatic with the deeper changes within the collective consciousness. Pluto's passage through Aquarius will dredge up all that is putrid and rotting in politics, technology, and in the structure of our societies. It will be tempting to project our collective shadow onto the Frankenstein Monsters of Big Tech and AI, to make technology the new bogeyman, yet already Pluto's shadowy presence has sent ripples of fear through Silicon Valley. Just days after the demise of Silicon Valley Bank, Credit Suisse shares plunge to record lows. As Pluto edges to the final degrees of Capricorn (big business, corporations) SVB is biggest bank collapse since the 2008 financial crisis that marked Pluto's entry into Capricorn. There's more to come.
On April 20th the first procreative new moon Solar Eclipse of 2023 squares Pluto, a Collective and personal meeting with Fate.
The Nodes of Fate will be moving through Scorpio/Taurus till July 12th, shaking our attachment to what we value, purging and pruning all that it no longer fit for purpose, all that is toxic and hidden, in financial instiutions, insurance companies, pensions, joint investments, while Uranus in Taurus continues to rattle and shake what is established, what we thought was safe and sure. The Eclipse season lasts till October 28th, with a partial lunar eclipse square Pluto (back in Capricorn then) and the Nodes will have slipped backwards into Aries and Libra. Leaning against the weight of worldly concerns (pension funds, banking, insurance, stock markets, those material things we value) how we relate to others during times of tension and change will need to be re-evaluated particularly if you have planets or angles between 27-29° Aries, Cancer, Libra or Capricorn, or planets or angles in the early degrees of Aquarius, Taurus, Leo, or Scorpio. "We'll never solve the feminization of power until we solve the masculinity of wealth," Gloria Steinhem once said.
Few of us go willingly into the kind of initiation that accompanies a Pluto transit. When Pluto stirs up all that has fermented, all that has been banished in the dark basement of our psyches, we emerge irrevocably transformed. For many of us, the events of the next months will instigate life changing choices, a deepening  capacity for compromise and cooperation.
Mars entered Gemini in August and has been making a debilitating square with Neptune (fogginess, confusion, misinformation, lethargy, and confusion) in October, November, and finally March 14th, which for many of us has felt like a long time at sea. Mars, the war-god finally leaves Gemini on March 25th.
Mars in sensitive Cancer collides with what is harsh or resistant and symbolises an uneasiness in an unsteady, confusing world, and we will need to tend to our psychological bruises, listen with compassion to our own repetitive soundtrack, be brave enough to soften our defences.
The Sun and Moon meet on March 21st in the fire sign of Aries. Aries is a Mars-ruled sign, an energy that accompanies assertiveness,  individuation, new beginnings.
We may notice Mars energy all around us this month. Survival and procreation are embodied in the natural world as the urgent thrust of spring spills over the land in a cascade of colour and the sweetest song. When the Sun enters Aries, a flash of light shines through an aperture—igniting the hero/warrior archetype, and its shadow, the destroyer. In myth and in fairy tale, the hero/warrior archetype is typically masculine. The old heroes slaughtered nine-headed dragons and defeated degenerate villains. The destroyer lives amongst us, tattooed in the distortion of the Hero/Warrior depicted in the media, enacted in our homes, behind closed doors, or in the shadowy realm of cyberspace.
This is Aries' shadow. Self-centred. Brutal. Depicted today in the callous anonymity of trolling, the persistent violence of stalking and digital voyeurism, the misogynistic harassment and assault that is endemic in our culture. As the bedrock of our civilization shifts and cracks, revealing a new landscape, we will need new myths. Heroes who collaborate, relate and share. For most of us, our hero's or heroine's quest is not a muscular or spectacularly heroic response to the challenges of life. So often, it's the austere grip of necessity that wrenches us out of our ordinary lives and gives us no choice but to dare greatly. Financial ruin, illness, the noxious fallout from a ruined relationship may ignite within our hearts the courage we never knew we had.
Cheryl Strayed writes, "you go on by doing the best you can. You go on by being generous. You go on by being true. You go on by offering comfort to others who can't go on. You go on by allowing the unbearable days to pass and by allowing the pleasure in other days. You go on by finding a channel for your love and another for your rage".
For some of us, an ordinary life lived with as much consciousness and courage we can muster is heroic. Our quest is cyclical, not linear: we so often face the same obstacles and foes along the way. And even though there are times when it takes every last spark of courage to unearth something positive, anything hopeful, to hold onto, we go on. And we do the best we can.
Please get in touch if you would like a private astrology consultation: ingrid@trueheartwork.com